Say goodbye to slippery decking!
Fallen leaves and organic debris, algae growth and wet weather means without regular maintenance decking can become quite slippery underfoot.
Innovative non-slip decking from Severn Valley Woodworks using Gripsure anti-slip technology creating a deck that even works through snow and ice, ensuring safe use all year round.
Combining natural timber decking with two hardened aggregate non-slip infills, a stylish looking deck can be achieved that delivers peace of mind throughout the year.
Grooved profiles are available in 2 sizes – Ex 32mm x 125mm or Ex 38mm x 125mm, with 2 non-slip aggregate infills.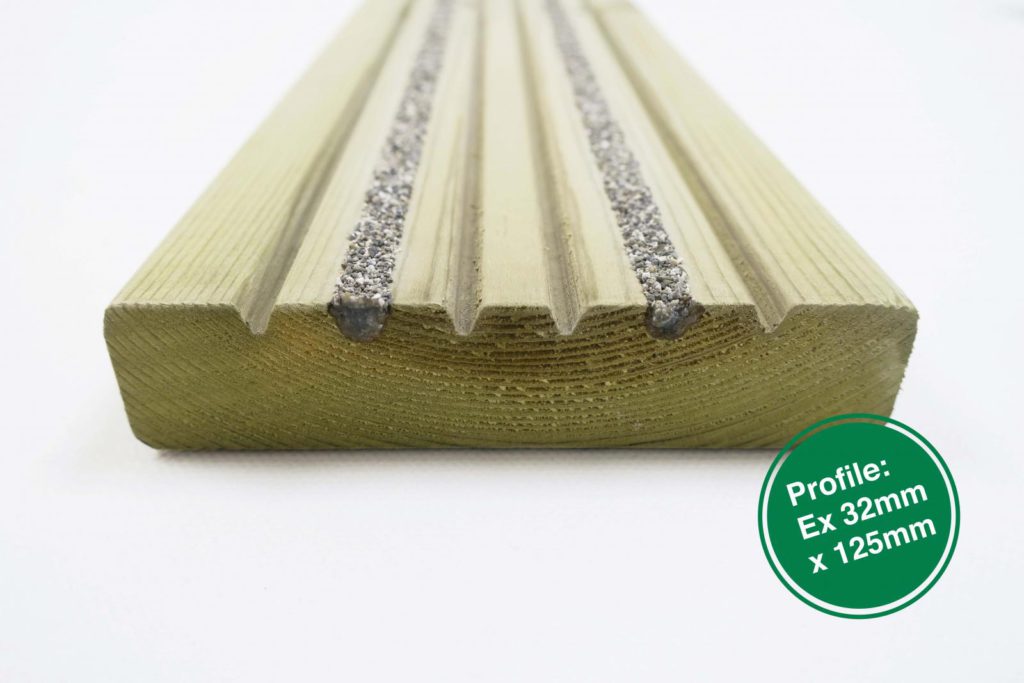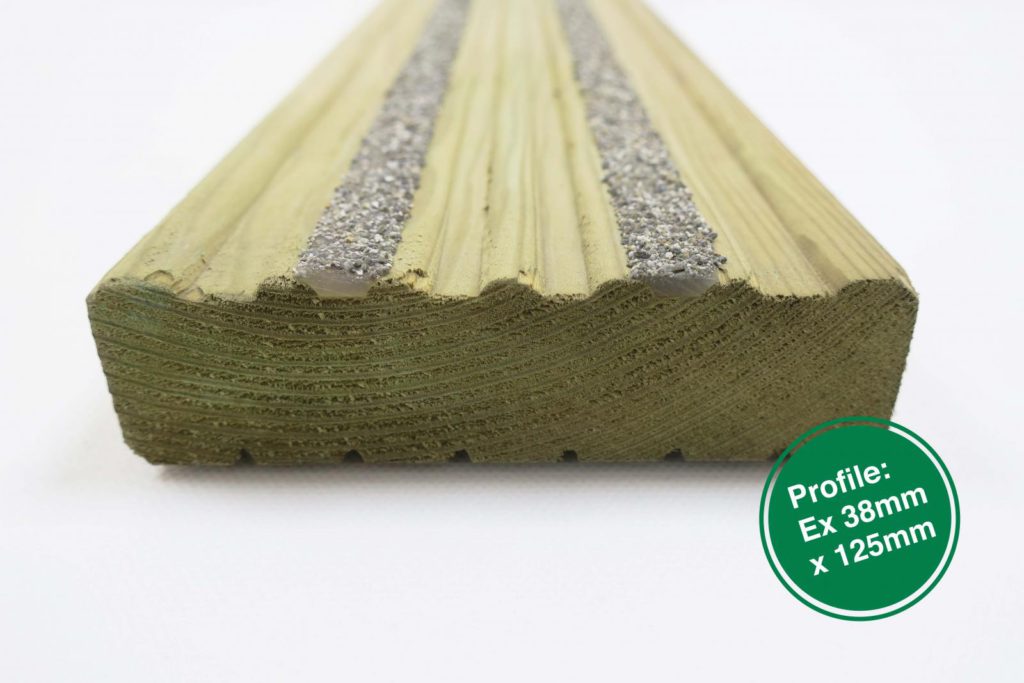 Peace of mind – no accidents

5 year warranty on anti-slip resin

Sustainably sourced timber

No extra cleaning required

Quick & easy to install – nails or screws

15 year Treat-Right warranty

Growth areas in decking market

Value added product

Increased margin

Compliments existing decking offer

Simple Sale – 'does what it says'

Add on sales – steps, ramps & walkways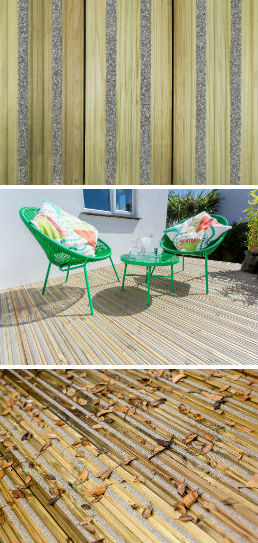 Anti-Slip Decking Cutting & Installation Videos