Engineer designed and of proven strength and stability, the CHALLOW duct range has the high performance and specification to complement the management potential of the Drive-On Drying Floor with which they are generally but not exclusively installed. The plywood panelling which forms the smooth outer skin is T&G jointed for strength and pressure sealing. Between each gussetted hardwood frame is a slide-controlled port to the floor. The frame legs are bracketed to the level concrete floor and the sides are extended without cross bracings to provide safe unobstructed walkways within and over.
The smooth vertical faces readily allow internal dividing walls.
A variety of sizes are available to give the correct capacity for efficient air flow through the drying system.
| | |
| --- | --- |
|  MODEL TC42 |  2400mm high – max 42000 cfm |
|  MODEL TC60 |  2400mm/3000mm high – max 60000 cfm |
|  MODEL TC78 |  2400mm/3000mm high – max 78000 cfm |
|  MODEL TC87 |  3600mm high – max 87000 cfm |
|  MODEL TC115 |  4000mm high – max 115000 cfm |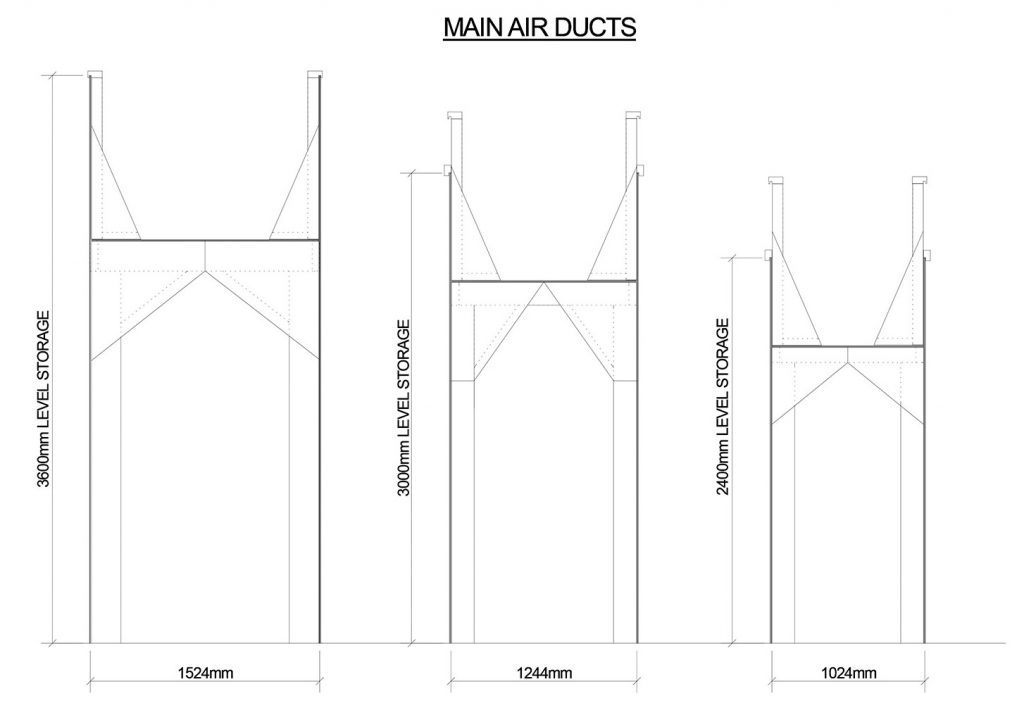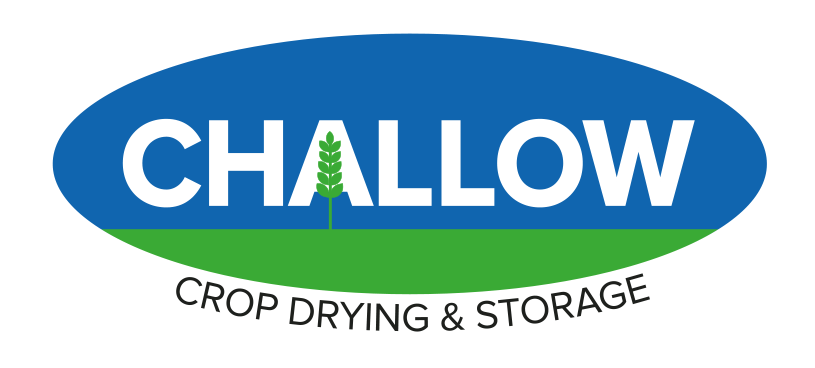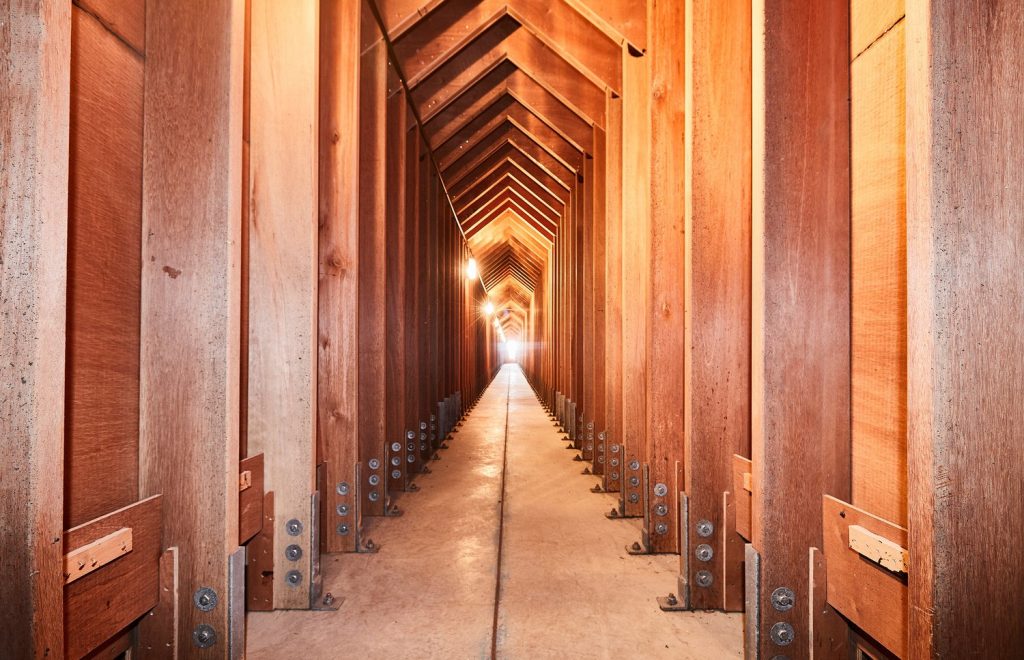 The photograph above shows how areas of the floor can be individually ventilated.
The main air duct and laterals are designed for optimum air space and low resistance.